Welcome
to Oslo Concert Hall
ABOUT
We are a leading venue in Norwegian culture and music, and are located in Vika, in the heart of Oslo.
We have extensive experience and a professional team with high-quality facilities and technical solutions. We can assist your event, whether it's a concert, theater production, conference, exhibition, corporate event, reception or cultural activity.
Oslo Konserthus has the flexibility to arrange concerts and conferences from 20 to 1,404 people. We have two halls, "Store sal" seats 1,404 and "Lille sal" seats 266.
"Lille sal" has many possibilities in terms of layout and technical needs. In addition we have large foyers suitable for exhibitions and/or receptions.
Our restaurant can assist you with a large range of food & drinks, from basic break dining in our foyer to banquets and receptions in "Glasshuset". An ideal room with great light, located directly above Munkedamsveien.
We present over 300 events a year, with over 200.000 visitors.
BOX-OFFICE
The concert hall has a staffed ticket office where you can buy tickets. The entrance is from the forecourt in Vikaterrassen.
For opening hours:
https://oslokonserthus.no/kont...
Otherwise the Box-office can be reach by email: billetter@okh.no

STAGE MAP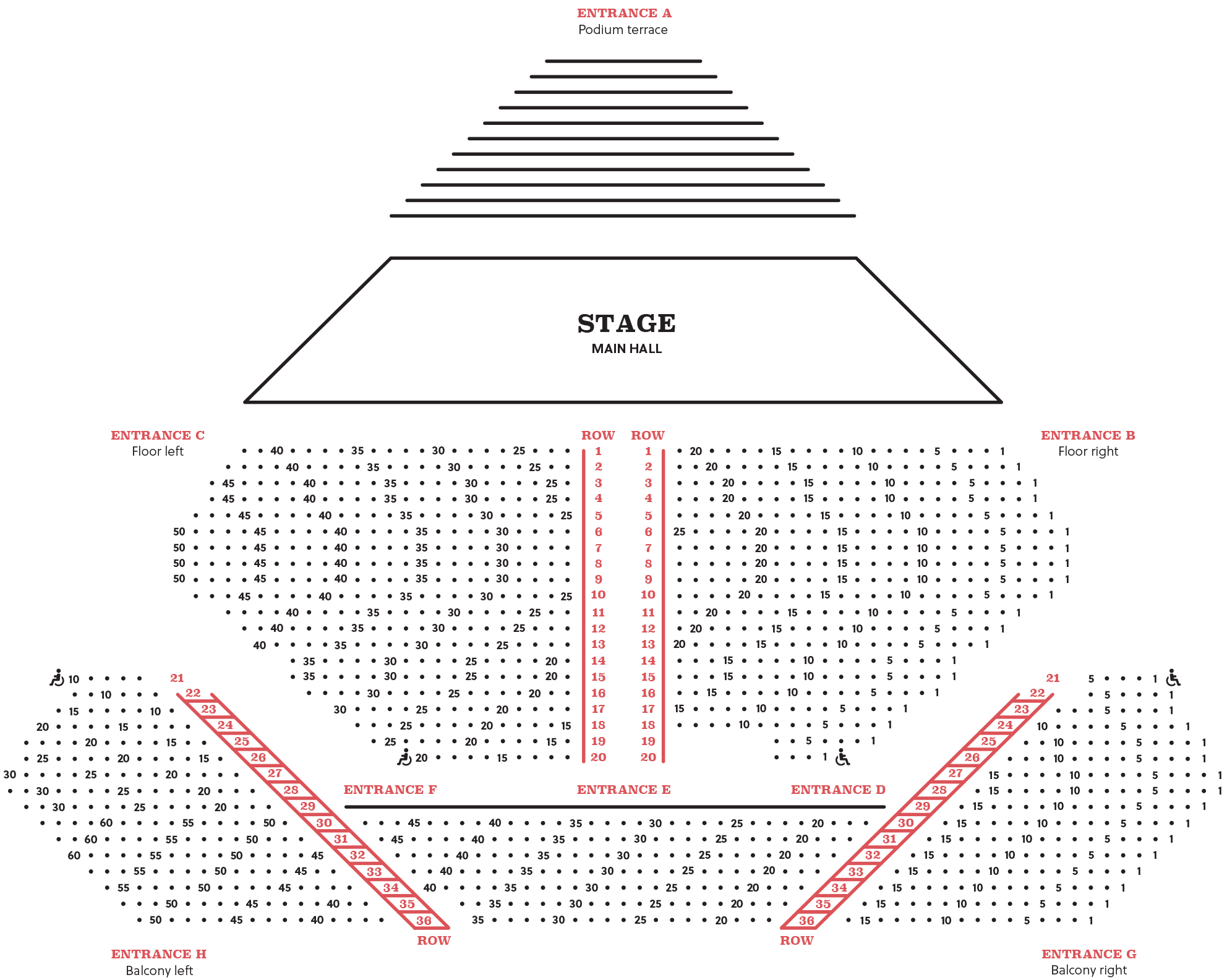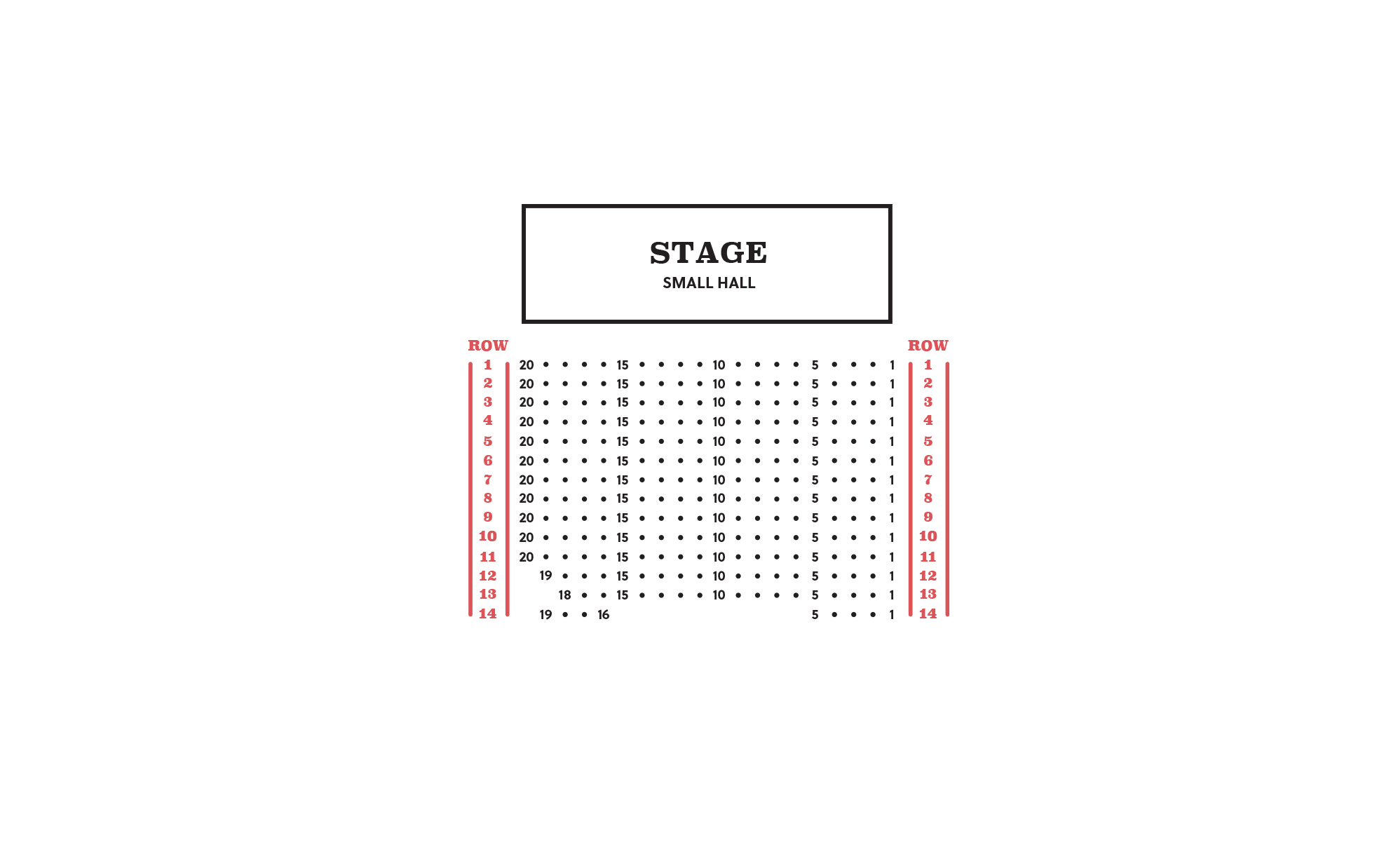 WELCOME